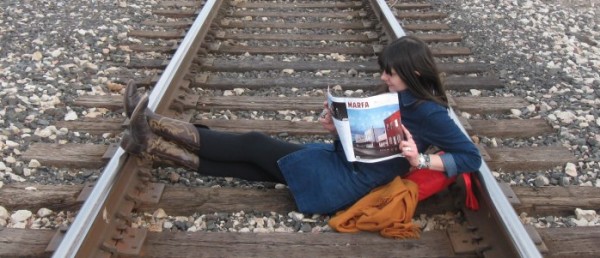 Lauren van Haaften-Schick is an independent curator and researcher from New York. Her current interests concern critical forms of circulation, and the legal and economic factors that influence the conceptual and material manifestations of art, with a focus on early conceptual art and institutional critique.
Recent presentations include the panel "Reproducing Authenticity" at the 2013 College Art Association Conference, as a seminar leader for the Art & Law Program and Fordham Law School, Printed Matter's NY Art Book Fair at MoMA PS1, Bureau Publik and rum46 in Denmark, and La Cambre in Brussels. Forthcoming scholarly presentations and articles include "Living Labor: Marxism and Performance Studies" at New York University, "Valuing Labor in the Arts" at UC Berkeley, and "Cariou v. Prince: Toward a Theory of Aesthetic-Judicial Judgments," co-authored by Sergio Muñoz Sarmiento, and published in the Texas A&M Law Review. Her major exhibition and catalog "Canceled: Alternative Manifestations & Productive Failures," first exhibited at the Center for Book Arts, NY, in 2012, has traveled to Albright College, Reading, PA, Smith College, Northampton, MA, and The Goethe Institut, New York, NY, among other venues. She is currently completing the book "Non-Participation," documenting a history of artists' actions of refusal as protest, to be published by Half Letter Press (Chicago/Copenhagen), and first presented at the Luminary Center for the Arts, St. Louis, MO, in June 2014. In 2011 she served as a research and database assistant for the late curator Seth Siegelaub and his work on art law and textile history.
Additional post-graduate academic activities include the Art & Law Program in 2012, The Gallerist Programme Workshop at de Appel arts centre, Amsterdam, the e-flux Time/Store and the workshop "Market, Alternative" at Trade School, New York. She was a founding director of Gallery TK in Northampton, MA from 2004-2006, AHN|VHS gallery and bookstore in Philadelphia, PA from 2009-2010, and the independent curators group Extra Curricular from 2013 to the present. Lauren currently works in the Artists' Fellowships Program at the New York Foundation for the Arts. She received a BA in Art History and Studio Art from Hampshire College in 2006.