This spring artist/curator Paolo Cirio invited me to contribute an essay on the work of Hans Haacke for Cirio's exhibition Evidentiary Realism at Fridman Gallery, New York, and Nome Gallery, Berlin. Documentation of the works and all invited writers' texts are online here.
Catalog available online via NOME gallery here.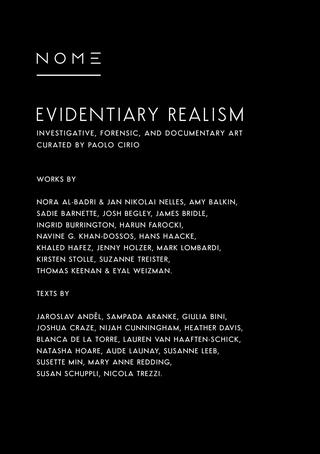 From the exhibition site: Evidentiary Realism is a platform featuring artists engaged in Investigative, Forensic, and Documentary art practices. It aims to articulate a particular form of realism in art that portrays and reveals evidence from complex social systems, with prioritizing formal aspects of visual language and mediums.